horley Cakes Folk
Traditional music for Ceilidhs and Performance
Any musician who would like to make music with others is welcome to join us.
We have a wide variety of instruments, and play at different levels of musical ability, with some playing from the dots and some playing by ear - all are welcome! Jenny is our leader but we work very much as a team, and between us all there is a vast amount of experience from a classical background, playing in folk and jazz bands to those just setting out in the world of traditional music.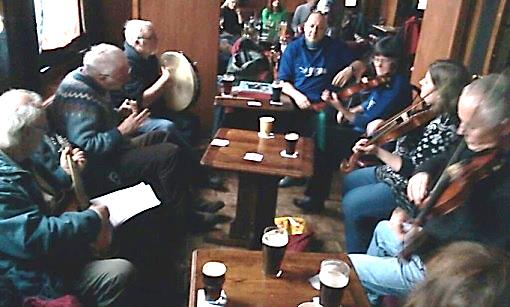 Instruments include piano accordion and concertinas, fiddles and viola, cellos, harp, bodhrans, whistles, flutes and clarinet, guitars, mandolins, mandola and banjo.
As well as having our own dance caller, we also have two very experienced and talented step clog dancers and several singers. Although Chorley Cakes Folk were formed in 2015, we have been playing together for longer, and have approximately 20 members.
We meet on the second and fourth Saturday of each month at Eaves Green Community Centre, Chorley, PR7 3QF. You can find out more by talking to any of our members or contacting us.
Some links to other folk, music and dance organisations:
EFDSS
Lancashire Folk
The Lancashire Society
Friends of Real Lancashire
Chorley slow and steady session
Little Longborough Dance Club
Phoenix Ceilidhs
Poynton Ceilidhs