horley Cakes Folk
Traditional music for Ceilidhs and Performance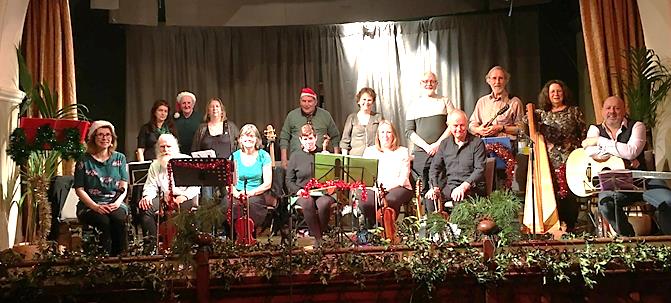 Chorley Cakes Folk are available to play for ceilidhs, barndances or hoedowns and have experience of playing for young people, birthday parties, churches, folk festivals and wedding ceilidhs as well as Scottish and Irish themed evenings and charity events. You can find more information on planning a ceilidh here
For Ceilidh dances, we always work with a dance caller who will carefully lead guests through the dances and explain the steps. Whether you are newcomers to folk dance or experienced dancers, we provide an energetic, fun filled and enjoyable evening dancing to jigs, reels, hornpipes, waltzes and polkas from all around the UK, Europe and North America - no previous experience of folk dancing is required to be able to join in and have fun - ceilidhs are usually enjoyed by everyone! We also provide song and dance spots throughout the evening if desired.
We have our own electronic PA equipment, a PAT certificate and full liability insurance.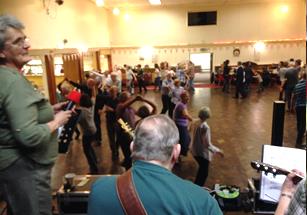 For more information or to make a booking please contact us.